Supply Chain Finance
Supply Chain Finance (SCF) is provided through a buyer-led programme within which sellers in the buyer's supply chain are able to access finance by means of receivables purchases. The technique provides a seller of goods or services with the option of receiving the discounted value of receivables (represented by outstanding invoices) prior to their actual due date and typically at a financing cost aligned with the credit risk of the buyer. The payable continues to be owed by the buyer until its due date. In all cases, the invoices have been approved for payment by the buyer. 
By participating in the SCF solutions that Credit Europe Bank offers, buyers are able to lengthen their payment terms to their suppliers while providing the option for their suppliers to be paid at an earlier date. By providing short-term credit that optimises working capital and provides liquidity to both parties, Credit Europe Bank offers distinct advantages to all participants. While suppliers gain quicker access to money they are owed, buyers get more time to pay off their balances. The transaction provides both buyers and sellers optionality in working capital management and liquidity.
How does Supply Chain Finance Work?
Supply chain finance is optimised when the anchor buyer has a better credit rating than the seller and can consequently source capital from Credit Europe Bank at a lower cost. This advantage lets buyers negotiate more favourable terms from the seller. Meanwhile, the seller can improve its liquidity and working capital by receiving early payments from Credit Europe Bank for buyer-approved invoices. SCF facilities are typically uncommitted, where the seller also has flexibility on whether to receive payment early on an invoice or hold it to payment maturity.
Related Parties in SCF:
Supplier (Seller): A seller is an individual or entity who exchanges any goods or services in return for payment.
Buyer: A party which acquires, or agrees to acquire, ownership (in case of goods), or benefit or usage (in case of services), in exchange for money or other consideration under a contract of sale.
Financial Institution (Credit Europe Bank): It is the comprehensive body that acts primarily as a financial intermediary in channelling funds from buyers to sellers through a pre-approved digital platform.
Business Cycle:
The seller manufactures goods or delivers services, issues commercial invoices and submits invoices to the buyer under the agreed sales contract and pre-determined methods.
Buyers approve and transfer irrevocably approved invoices, free of any dilution risk, which allows Credit Europe Bank to offer the sellers non-recourse funding.
Sellers then have the option to receive funding early from Credit Europe Bank less a financing fee, or opt to forego advance payment and are then paid at maturity.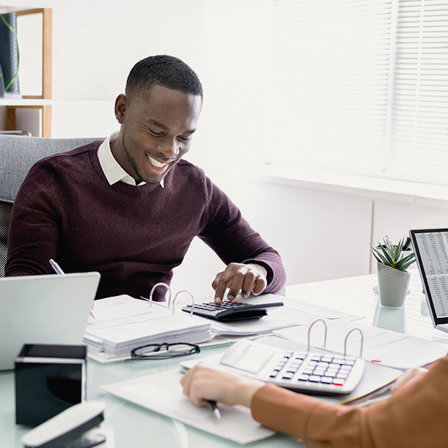 We help our customers to unlock their working capital and accelerate their cash flows at lower costs
Benefits of Supply Chain Finance:
| | |
| --- | --- |
| For Buyers | For Sellers |
| Extended working capital through optimised Days Payables Outstanding | Generates additional operating cash flow                                                                                                  |
| Improved payment terms at no additional cost | Improved cash flow forecasting |
| Reduced end-to-end supply chain costs | Reduced Days Sales Outstanding |
| Increased business turnover | Improved risk management through non-recourse funding |
| Supply Chain Finance is an extension of the buyer's accounts payable and is not considered as a financial debt | Increased business turnover with buyers trading on open account terms |
|   | Free of dispute risk and no late payments once buyer approves invoice |
|   | Our SCF programmes aim at insulating the supplier from buyer default risk. |
Proven and successful trade and commodity finance track record for more than 25 years with highly experienced subject matter experts.
Providing flexible and quick working capital solutions based on customer needs and preferences.
Broad international network with presence in trade hubs, enabling support for both buyers and suppliers.
Efficient customer onboarding and execution of transactions.
Supply Chain Finance: Credit Europe Bank Deal / Risk Parameters:
Track Record of Operations: Business (Obligor) must have been in operation for at least 3 years.
Financial Performance: The Buyer (Obligor) must show solid financial performance with regard to profitability, liquidity, asset management, etc.
Auditors: Auditors among Big 4 firms, or approved local auditors.
Accounting Standards: IFRS (or equivalent GAAP) or approved.
EBITDA: Positive
Max Tenor: 120 days
Average notional value of receivables: > €5M
Currencies:  EUR and USD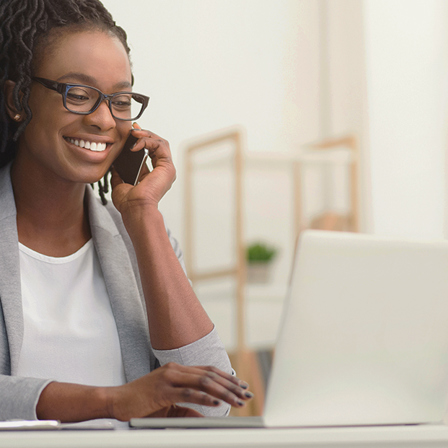 Contact us
Credit Europe Bank NV
The Nether­lands - Head Of­fice
Supply Chain Finance Team
Ad­dress
Kar­spel­dreef 6A
1101 CJ Am­s­ter­dam
The Nether­lands
Tel.: +31 (0)20 35 76 300