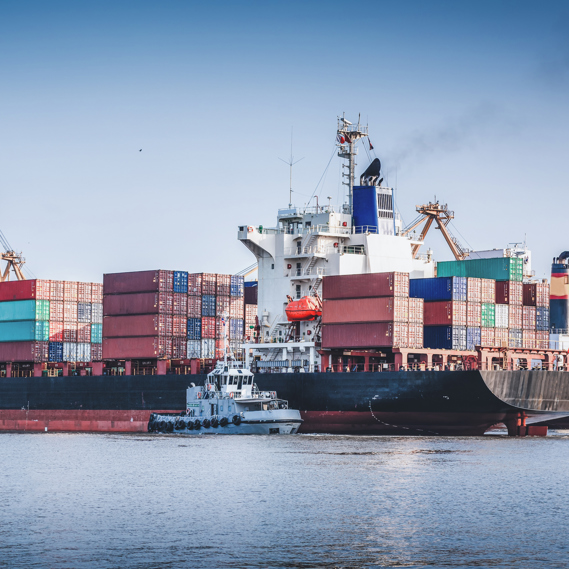 Credit Eu­rope Bank NV pro­vides sup­port for clients who wish to in­vest in ma­rine in­dus­try.

Client Profile:
Among our client port­fo­lio there are ship-own­ers, ship op­er­a­tors or ship­yards all over the world. We co­op­er­ate with both large own­ers as well as small own­ers. New build­ings fi­nanced are mainly in East­ern Eu­rope.
Financial Services:
Fi­nan­cial ser­vices are cash and non-cash loans in­clud­ing let­ter of credit and let­ter of guar­an­tee type of tools. Re­fund guar­an­tees are is­sued in fa­vor of ship­yards. Hedg­ing tools are de­signed in line with the cus­tomer needs. Act­ing as a so­lu­tion part­ner, we can cre­ate al­ter­na­tive fi­nanc­ing meth­ods in fa­vor of our cus­tomers. All kinds of cur­rent ac­count ser­vices are pro­vided in a fast and ac­cu­rate man­ner to the bank's ma­rine clients from all over the world. Credit Eu­rope Bank also of­fers E-Bank­ing ser­vices to its clients which pro­vide con­ve­nience to their bank­ing trans­ac­tions. As a so­lu­tion part­ner, the bank gen­er­ates al­ter­na­tive fi­nanc­ing meth­ods to suit its cus­tomers and build up long-term re­la­tion­ships.
Credit Eu­rope Bank wel­comes the op­por­tu­nity to con­sider ship­ping pro­jects from across Eu­rope and be­yond. Sub­ject to pre-de­ter­mined credit prin­ci­ples Credit Eu­rope Bank will con­sider any ship­ping trans­ac­tion, so long as the ba­sic pa­ra­me­ters of the credit pol­icy are ad­hered to.

Projections:
Credit Eu­rope Bank's tar­get is to grow its ma­rine fi­nance port­fo­lio in the forth­com­ing years with its dy­namic & ex­pe­ri­enced team and so­lu­tion ori­ented-tai­lor made ap­proach. The new lines will be uti­lized mainly in ship build­ing in­dus­try and sec­ond hand ves­sel fi­nanc­ing, whereas other ma­rine fi­nanc­ing fa­cil­i­ties will also be con­sid­ered se­lec­tively.