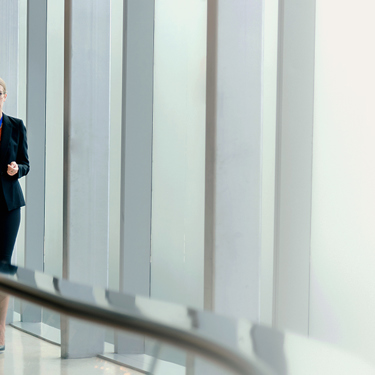 About us
Compliance &
Risk Management 
Compliance
The Managing Board and all other staff of Credit Europe Bank N.V. including its branches, liaison offices and subsidiaries (hereinafter collectively 'Credit Europe Bank') endeavour to maintain a company culture and business strategy whereby Credit Europe Bank's core values and standards of professional conduct are maintained at every business level and within all its activities. These standards include national, international and European legislation, regulations issued by the relevant local (supervisory) authorities, generally accepted business standards and Credit Europe Bank's own internal regulations (including ethical standards) . Credit Europe Bank will not accept nor condone activities or behavior that will or might in any way conflict with any of its core values and standards. As such, Credit Europe Bank is committed to fighting any fraudulent activity as well as fostering a culture in which corruption is never considered acceptable.
The Managing Board has adopted a Compliance Charter (pdf) and validated several compliance policies on specific topics with the sole purpose of embedding the integrity principles of Credit Europe Bank in all levels and structures of its organization.
Risk management
Credit Europe Bank NV has a centralized risk-management structure, which includes:
central policies applicable to the whole group;
a clear division of tasks and responsibilities;
clear reporting lines; and,
control measures at group and local level.
Our dedication to improving end-to-end risk-management framework is based on the following drivers: ensuring the Bank's rapid and solid growth, meeting the increasing number of regulations on risk management, keeping pace with the ever-changing nature of risk management and, most importantly, our desire to enhance our risk-management capabilities beyond regulatory requirements. The Internal Capital Adequacy Assessment Process (ICAAP) forms the core of Credit Europe Bank's risk-management framework, under which all material risks are assessed and the Bank's capital adequacy as well as its entire risk-management structure is tested. Credit Europe Bank aims to provide market participants with information allowing a better assessment of its risk profile and capital adequacy. Pillar 3 information - complimentary to the publicly available financial reports - is also available as a separate publication under the tab 'Financials' on this website.
Financial Information
find out more
Corporate Governance
Corporate governance
Downloads
find out more