Ş. Aloğlu (1965)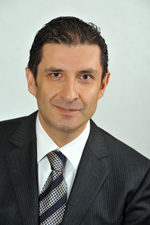 Graduate of Bosphorus University in business administration. He started his banking career at Interbank in 1987, joining the Fiba Group in 1991. He held various positions at Finansbank AS and Finans Leasing AS in Istanbul. In November 2000, he was appointed Executive Vice President for Financial Institutions and also Country Manager for the Netherlands. In November 2005, he was appointed as Managing Board Member.
U. Bayoğlu (1973)
Holds a BSc in economics from METU in Ankara. He began his career in 1996 as a management trainee with Finansbank AS. He moved to Germany as Head of Financial Control in 2001 and later to Amsterdam. Appointed CFO in 2006. Since January 1, 2008 he is a Member of the Managing Board.
Batuhan Yalnız (1973)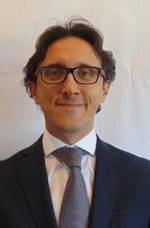 Batuhan Yalnız holds a Post Graduate Diploma in Trade, Transport and Finance from City University Business School (Sir John Cass Business School) in London. He joined Credit Europe Bank in January 2008 as Division Director Risk Management, and has been working in risk management related functions within the banking industry for almost 17 years. Through many projects that have been executed under his responsibility, Batuhan Yalnız has proven his in-depth knowledge of the different aspects of risk management as well as his management skills. Since October 10, 2016, Mr. Yalnız is a member of the Managing Board.