Hector de Beaufort (1956)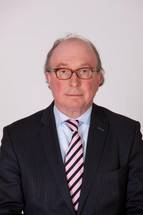 Chairman, Dutch nationality
Senior Corporate Partner at the leading international law firm Clifford Chance in the Netherlands since 2000. Prior to this he was partner at Stibbe in the Netherlands and he worked as a lawyer at Hughes Hubbard Reed in the USA. Mr. De Beaufort holds a master's in Law from Utrecht University, the Netherlands, and University of Pennsylvania. He has broad international experience in business law and corporate governance and he has specific knowledge of corporate finance and capital market transactions.
Ayşecan Özyeğin Oktay (1981)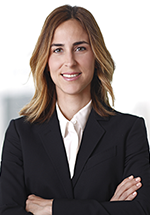 Member, Turkish nationality
Ms. Özyeğin Oktay is Vice Chairperson and member of the Executive Committee of Fiba Group. She has been working within Fiba Group since 2003 and holds executive and non-executive board positions in multiple Fiba Group companies with a focus on retail, tourism and real estate sectors. Ms. Özyeğin Oktay is active in philanthropy and social entrepreneurship and leads Fiba Group's social investments and gender equality initiatives. She is also a member of the Board of Directors of the Mother Child Education Foundation and Hüsnü M. Özyeğin Foundation. Ms. Özyeğin Oktay graduated in Economics from Duke University (USA) and obtained an MBA degree from Stanford University (USA).
Willem Frederik (Wilfred) Nagel (1956)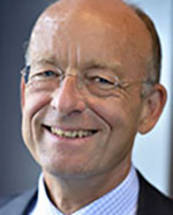 Member, Singaporean nationality
Holds a Master degree in Economics from VU University Amsterdam. In the past two decades, Mr. Nagel has been working in different regional and group roles within ING. During his career at ING, Mr. Nagel inter alia has been responsible for all credit risk in the bank and insurance business and he build ING standard controls and compliance and repositioned ING's business as CEO of ING Bank Turkey. In his last role within ING, Mr. Nagel acted as CRO for ING Group as well ING's banking and insurance business (until the IPO in 2014) and he was member of ING Group's executive board. Currently, Mr. Nagel is a non-executive board member within several financial institutions. In the various executive and non-executive roles, Mr. Nagel obtained extensive and in-depth knowledge and understanding of e.g. the global banking and insurance business, credit risk management, compliance (risk) management, financial management and reporting and strategy development and planning.
Korkmaz Ilkorur (1944)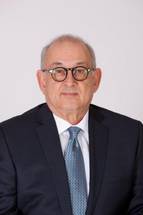 Member, Turkish nationality
Mr. Ilkorur has long years of experience as a full time professional banker working for different internationally operating banks. In addition, he was a Member of the Senior Advisory Board of Oliver Wyman (1998-2014). Mr. Ilkorur has –inter alia- been with the Business and Industry Advisory Committee (BIAC) to the Organization for Economic Cooperation and Development (OECD), presently he is a member of the Finance Committee of BIAC . Moreover, he was a Member of the Board of Directors of the Turkish Industry & Business Association (TUSIAD) and he was Chairman of its Corporate Governance working group (2002-2009). Mr. Ilkorur has a master degree of Economics from the University of Pittsburgh, USA.
Seha Ismen Ozgur (1976)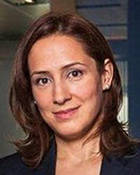 Member, Turkish nationality
Has an independent consulting practice focused on financial services, and acts as an advisor to fintech startups. She has served as Di­rec­tor of Strat­egy and In­sti­tu­tional De­vel­op­ment at Ozye­gin Uni­ver­sity,  and on the Board of TE­SEV (Turk­ish Eco­nomic and So­cial Stud­ies Foun­da­tion). Prior to these roles, she was a Part­ner in Oliver Wyman's Fi­nan­cial Ser­vices prac­tice, ad­vis­ing banks around the world on topics of strat­egy, transformation and risk management. She founded and led Oliver Wyman's Turk­ish of­fice, and served on a num­ber of global and regional com­mit­tees. Ms. Is­men Ozgur holds an A.B. de­gree from Prince­ton Uni­ver­sity in Eco­nom­ics and Ap­plied & Com­pu­ta­tional Math­e­mat­ics.